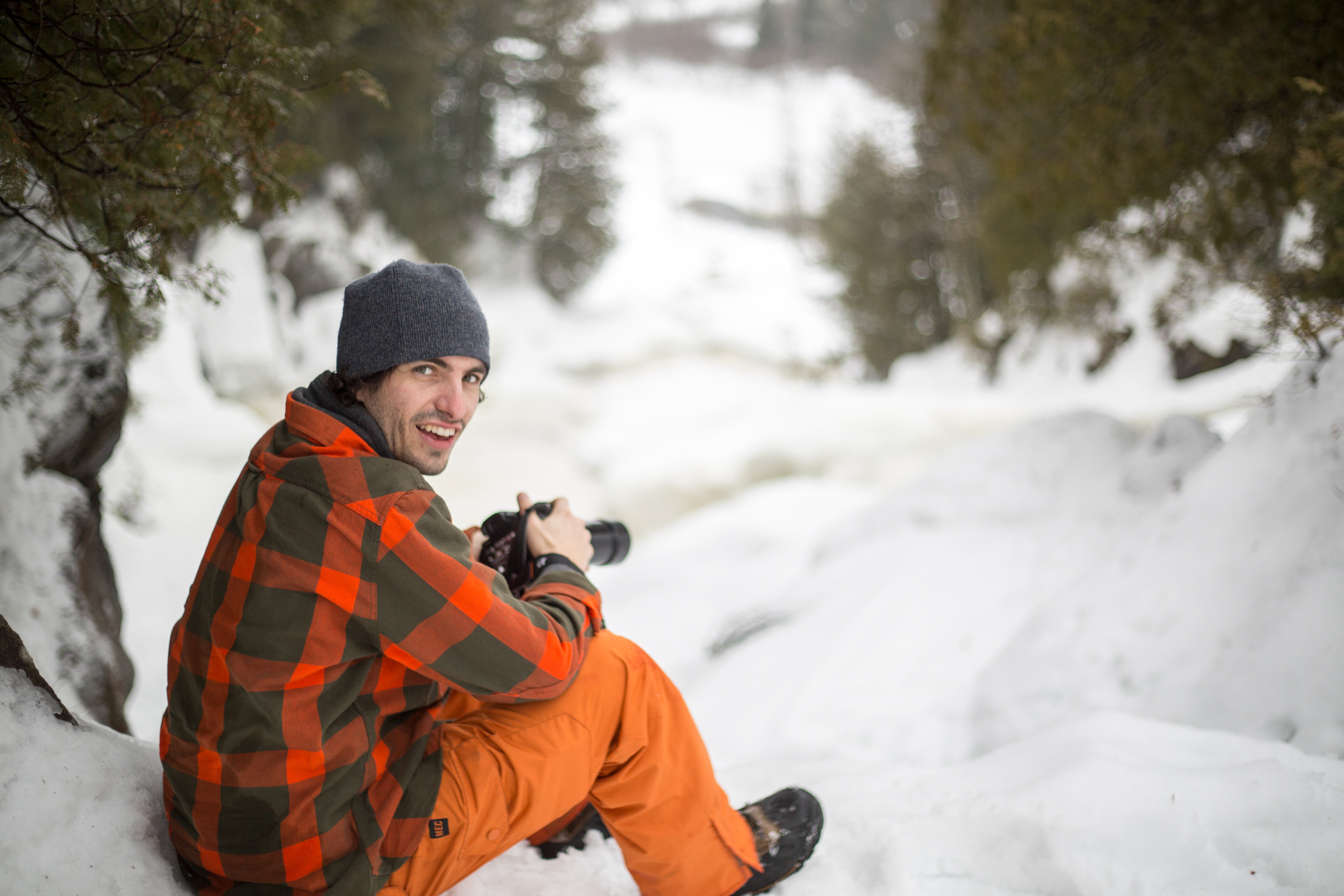 Jake is a freelance creative based in Canada, but available for bookings worldwide. 
He aims to create content that capture the essence of a location or a person,
and when things align just right: both at once. 

After five years in digital marketing and many hours spent learning the craft,
Jake began photographing full-time in 2017 for this first book publication:
Project At a Glance
5 months on the road,
3 Canadian oceans,
6 time zones,
12 provinces & territories.
- - - - -
A few days before Canada Day, Jake was interviewed
on CBC National News about the project
Watch It Here
Following this interview, his work was published in a Canada-wide book by CBC featuring the stories of many impressive and inspiring Canadians; including mayors, Olympians, activists, artists, and more.

- - - - -
In 2018, I will be publishing my own photographic book, with 150 photos captured from across Canada.
He hopes it will inspire you to visit even just one new place and view Canada differently.
Even better yet? Plan something huge and go see the entire country.
Each little area really is just as unique and worthy as the next.
- - - - -
Prefer to see it for yourself?
Jake will also launching a series of photography workshops throughout Canada so you can experience some of these epic locations firsthand. We can look at images  of others for hours, but nothing will ever substitute just going to experience these epic locations for oneself.
These adventure-style photo tours will go to some of his very favourite places in Canada. Each have been meticulously planned and happen at very specific times of the year, to take advantage of seasonal beauty on each trip. All you have to do is to show up with your camera and take in the magic for yourself.
Add your name to the below list to be the first to know when registration opens for each trip!
Images of Canada Tours
- - - - -